super-functional camper kits
The most compact and versatile camper bed for passenger vans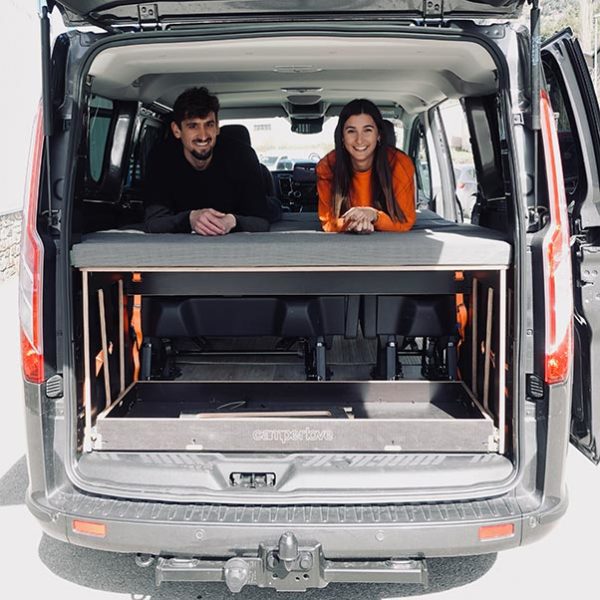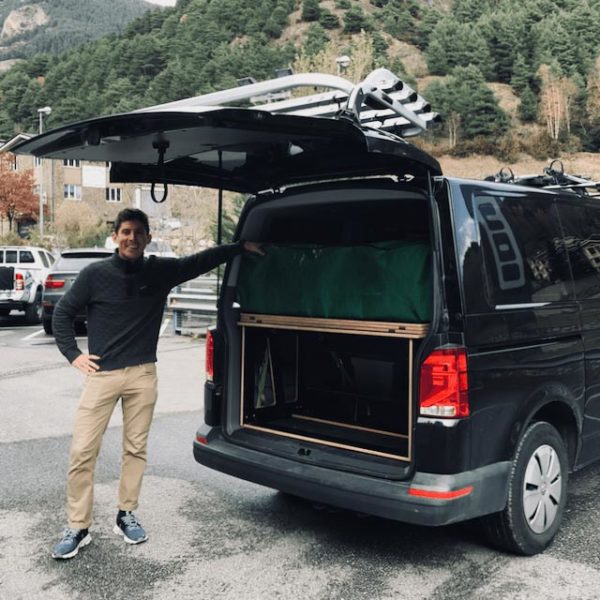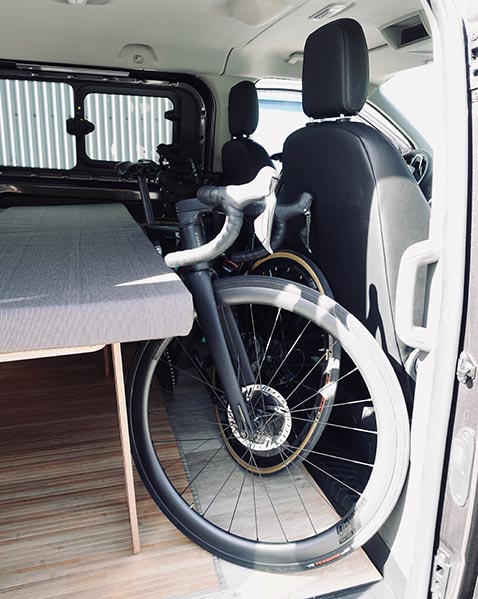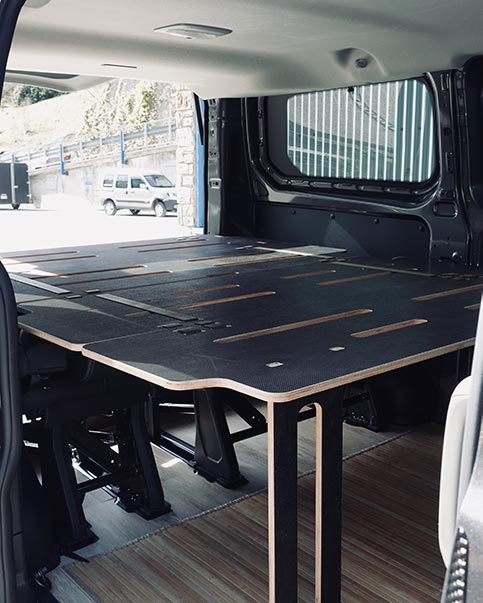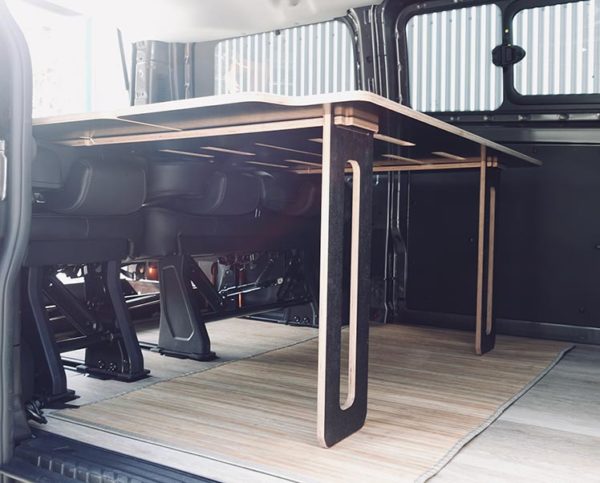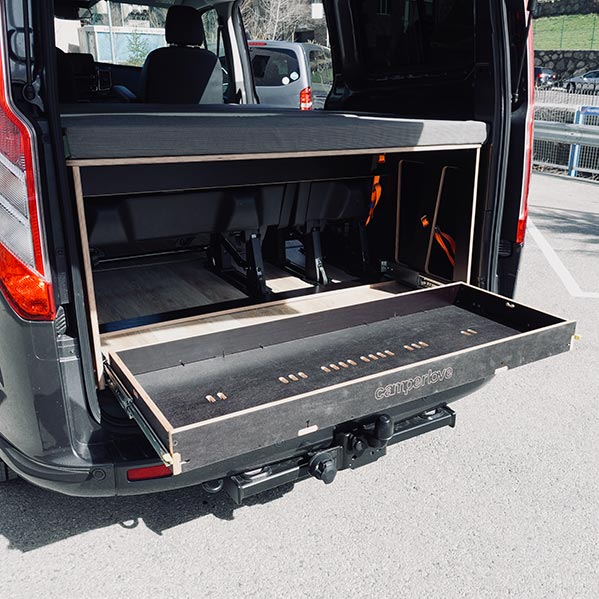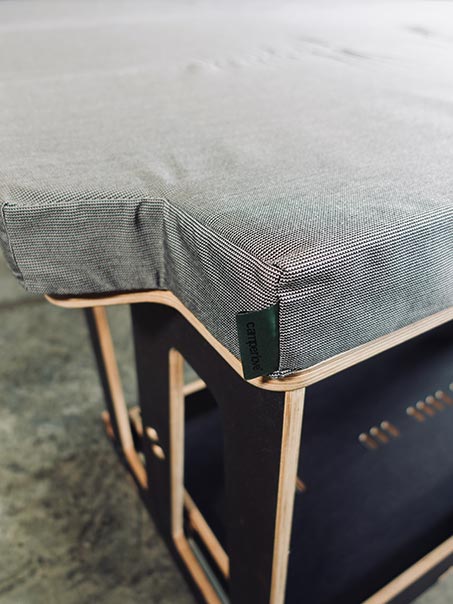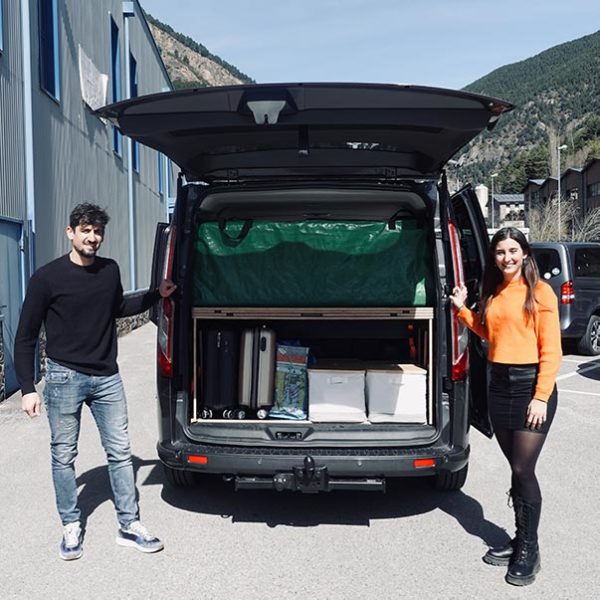 Do you have a passenger van and want to keep all the seats while enjoying a camper bed? Only the 3rd row and have a large living room? Or maybe you prefer a mix of 2nd and 3rd row seats? Do you want a versatile trunk to carry your camping stuff, but empty during the week to carry all your work gear?
All this is possible with the SUPERCOMPACT!
From 900 € (VAT Included to EU)
Free shipping to all Europe, UK and Switzerland
Innovative and functional designs
Designed from the 3D model of the vehicle manufacturer
Designed specifically for each vehicle model
Largest catalog of vehicles
Fully industrialized manufacturing
High quality materials
Robust, durable and repairable designs
Best value for money
10 years warranty
Shipping to EU, UK and CH
Because it is made with love!
Choose the camper kit from the top menu.
Select your van model from the product drop-down menu.
Configure the accessories for your camper kit.
Checkout.
We will contact you and ask for some photos to ensure you have chosen the right van model and configuration.
Receive your new camper kit at home.
Assemble your new camper kit and install it in your van in 5 minutes.
Go on an adventure!
All our camper kits are designed specifically to each van model and optimized to have a perfect fit. Please contact us if you do not find yours.
FORD
Tourneo Custom 2013-2017 L1
Tourneo Custom 2013-2017 L2
Tourneo Custom 2017-2022 L1
Tourneo Custom 2017-2022 L2
Transit Custom L1 Tailgate door
Transit Custom L1 Double door
Transit Custom L2 Tailgate door
Transit Custom L2 Double door
Tourneo Connect L1
Grand Tourneo Connect L2
MERCEDES-BENZ
NISSAN
VOLKSWAGEN
PEUGEOT
CITROEN
If you can dream it we can create it
SZ Slidewayz
10. November, 2021.
Buena calidad ! Súper trato y respeta los plazos de entrega !!
Paqui Carri
31. August, 2021.
Gran treball, molt bon professional i competent. Un plaer haver triat aquest servei!!! Supersatisfeta!!!!
Jorge Galobart
21. July, 2021.
I was lucky to have met Marc from Camperlove to take care of my camper project after checking different options across Europe. The end result was way above my expectations, with very high end design that was tailored to my needs, offering a lot of space and bullet proof quality for endless outdoors adventures. On top of this, Marc is a great person that guides you and provides advise throughout the entire project duration, always with a smile. Highly recommended 5/5!
estafania estrabaud
1. April, 2021.
El Marc, ha fet realitat la meva idea i s'ha adaptat a totes les meves peticions. Resolutiu amb tots els dubtes. Innovador, atent, detallista i molt pulit. En resum, genial i molt contenta del resultat. Camperlove esta en marxa i anira lluny!!!👏🏼👏🏼👏🏼
Roser Amat
1. April, 2021.
Per aquells que no coneixeu Camperlove, us convido a fer una ullada als treballs que es fan, curosos, innovadors i lo mes important la confiança d'una feina feta amb passió. Gracies Marc
Oscar Moreno escriva
14. November, 2020.
Molt comode i gran el llit , facil i rapid de montar . Molt content ¡¡¡¡
yolanda lechuga gil
12. November, 2020.
Súper bien el mueble, muy fácil de montar y desmontar! Muy buen trato por parte de Marc! Estamos encantados!
Alex Andaluz
3. November, 2020.
Buying my Camperlove has been one if the best things I have ever done. Not only is about the quality of the product. The freedom that gives me on my weekend adventures is priceless. Also is so easy to remove it from my van when I do not need it.