diseñados para la aventura
kits camper super-funcionales
La cama camper de maletero más compacta para furgonetas de pasajeros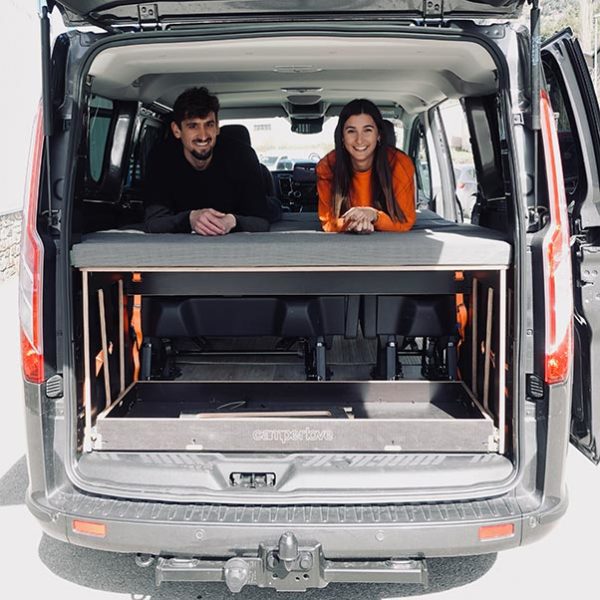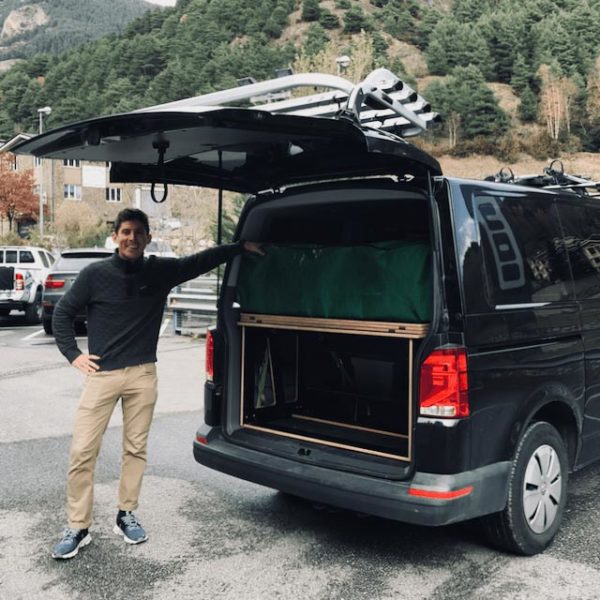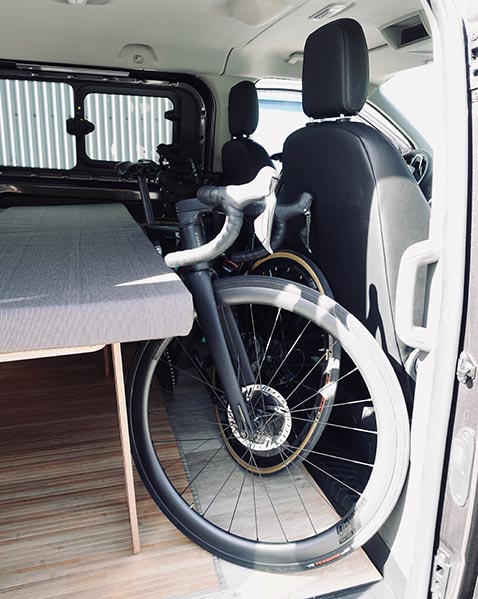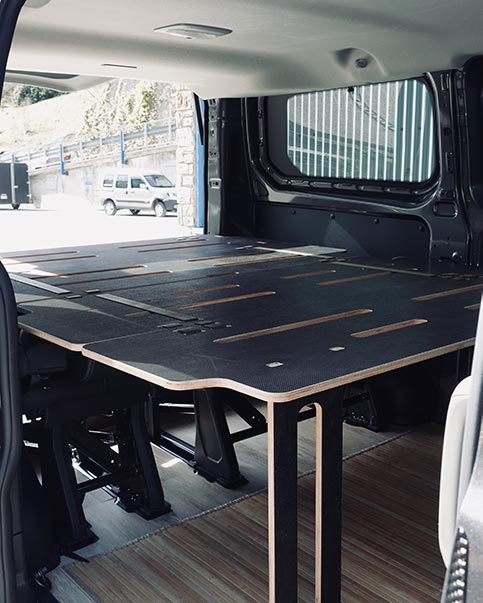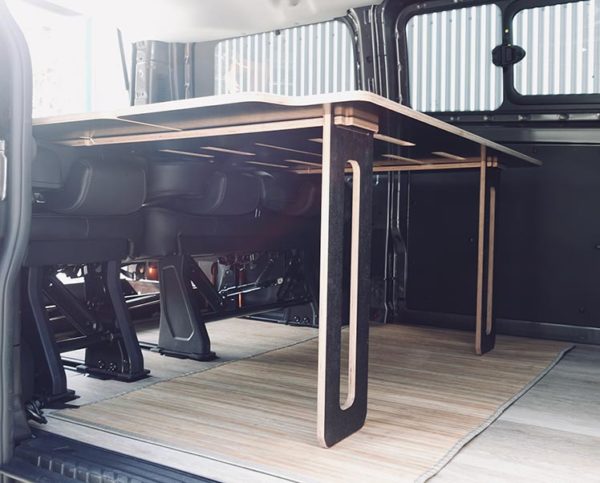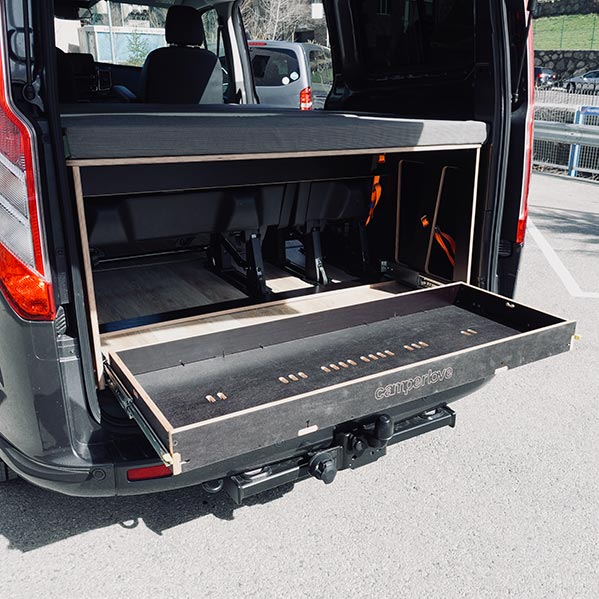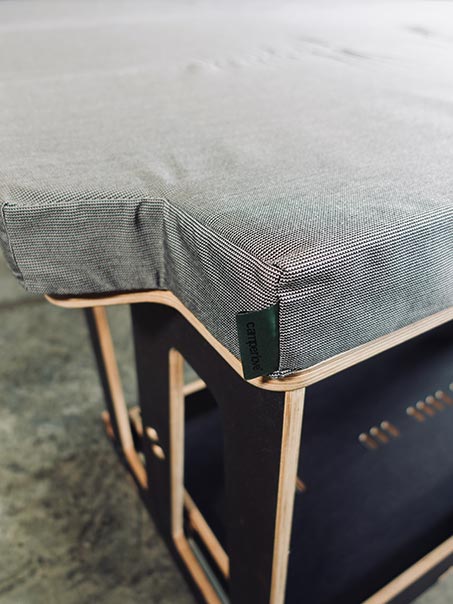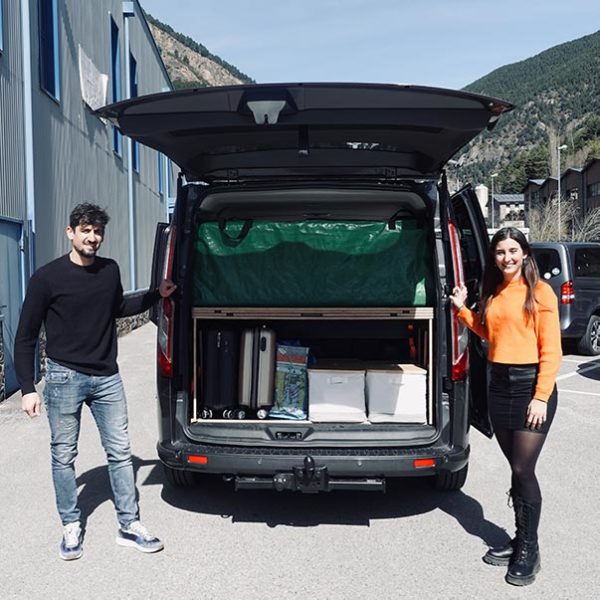 ¿Tienes una furgoneta de pasajeros y quieres conservar todas las plazas mientras disfrutas de una cama camper? ¿Solo quieres usar 3a fila de asientos y disponer de un gran zona habitable? ¿O tal vez prefieres combinar asientos de la 2a y 3a fila? ¿Quieres un maletero versátil para llevar todas tus cosas de acampada, pero que quede vacío durante la semana para cargar tu material de trabajo?
¡Todo esto es posible con el SUPERCOMPACT!
Desde 900 € (Impuestos incluidos)
Envío gratuito a toda España, Francia y Portugal
Diseños innovadores y funcionales
Diseñado a partir del modelo 3D del fabricante del vehículo
Diseñado específicamente para cada modelo de vehículo
El mayor catálogo de vehículos
Fabricación totalmente industrializada
Materiales de alta calidad
Diseños robustos, duraderos y reparables
La mejor relación calidad-precio
10 años de garantía
Envío a la UE, UK y CH
Hecho con amor
Elige el kit camper en el menú superior.
Selecciona tu modelo de furgoneta en el menú desplegable del producto.
Configura los accesorios para tu kit camper.
Haz la compra.
Nos pondremos en contacto contigo y te pediremos algunas fotos para asegurarnos de que has elegido el modelo y la configuración de furgoneta adecuados.
Recibirás tu nuevo kit camper en casa.
Monta tu nuevo kit camper e instálalo en la furgoneta en 5 minutos.
¡Ve a la aventura!
Todos nuestros kits camper están diseñados específicamente para cada modelo de furgoneta y optimizados para un ajuste perfecto. Si no encuentras la tuya, ponte en contacto con nosotros.
FORD
Tourneo Custom 2013-2017 L1
Tourneo Custom 2013-2017 L2
Tourneo Custom 2017-2022 L1
Tourneo Custom 2017-2022 L2
Transit Custom L1 Tailgate door
Transit Custom L1 Double door
Transit Custom L2 Tailgate door
Transit Custom L2 Double door
Tourneo Connect L1
Grand Tourneo Connect L2
MERCEDES-BENZ
NISSAN
VOLKSWAGEN
PEUGEOT
CITROEN
Si puedes soñarlo, podemos crearlo!
SZ Slidewayz
10. November, 2021.
Buena calidad ! Súper trato y respeta los plazos de entrega !!
Paqui Carri
31. August, 2021.
Gran treball, molt bon professional i competent. Un plaer haver triat aquest servei!!! Supersatisfeta!!!!
Jorge Galobart
21. July, 2021.
I was lucky to have met Marc from Camperlove to take care of my camper project after checking different options across Europe. The end result was way above my expectations, with very high end design that was tailored to my needs, offering a lot of space and bullet proof quality for endless outdoors adventures. On top of this, Marc is a great person that guides you and provides advise throughout the entire project duration, always with a smile. Highly recommended 5/5!
estafania estrabaud
1. April, 2021.
El Marc, ha fet realitat la meva idea i s'ha adaptat a totes les meves peticions. Resolutiu amb tots els dubtes. Innovador, atent, detallista i molt pulit. En resum, genial i molt contenta del resultat. Camperlove esta en marxa i anira lluny!!!👏🏼👏🏼👏🏼
Roser Amat
1. April, 2021.
Per aquells que no coneixeu Camperlove, us convido a fer una ullada als treballs que es fan, curosos, innovadors i lo mes important la confiança d'una feina feta amb passió. Gracies Marc
Oscar Moreno escriva
14. November, 2020.
Molt comode i gran el llit , facil i rapid de montar . Molt content ¡¡¡¡
yolanda lechuga gil
12. November, 2020.
Súper bien el mueble, muy fácil de montar y desmontar! Muy buen trato por parte de Marc! Estamos encantados!
Alex Andaluz
3. November, 2020.
Buying my Camperlove has been one if the best things I have ever done. Not only is about the quality of the product. The freedom that gives me on my weekend adventures is priceless. Also is so easy to remove it from my van when I do not need it.